Selling Your Home Dont Neglect These 6 Maintenance Tasks Or Else
If you're a homeowner, you already know that keeping your property in tiptop shape requires dedication and patience for ongoing maintenance.
To prevent minor issues from escalating into full-blown, money-sucking, sale-killing problems, focus on these six important areas you can't afford to neglect.
1. Keep up the yard and walkways
Whether you're still living at the home or not, you'll want to make sure to keep your landscaping tidy—remove dead tree limbs, rake leaves, and clean out flowerbeds.
Consider having lights on timers so the house doesn't look dark all the time, and arrange for driveways and walkways to be plowed weekly in the winter months. And don't let mail pile up in the mailbox.
2. Clean the gutters and check the roof

Overflowing gutters can damage your foundation, and also lead to drainage issues. And, of course, you don't want buyers seeing puddling water as they approach your house.

And then there's the roof. Of course, it'll be examined during the home inspection, but it would behoove you to do it before putting your home on the market. Small roof cracks can remain undetected for years, causing water to slowly infiltrate your home and damage ceilings and walls.
3. Service your heating systems

First up, your furnace: If you get it addressed before you list your home, it won't smell like dust when you crank up the heat during an open house on a chilly day. While you're at it, have the duct work and filters cleaned as well. And if you have baseboard heaters, vacuum those out, too.

Have a chimney? Be sure to have it inspected and cleaned as well.

4. Keep the critters out

If you don't want to add "family of raccoons included" to your listing (and pay the hefty tab for getting them out), inspect the inside and outside of your home for any areas that need to plugged up. Take care of holes from damaged siding or fascia under the roofline—and do it promptly.

Stove and dryer vents, for example, should be covered with wire mesh to deter pests.
5. Wash your windows

Most people associate sparkling windows with spring-cleaning. But if your house is on the market, it doesn't matter what time of year it is—you need to get those babies squeaky clean.
Make sure to wipe them down after a bad storm, when they're especially likely to show muck and grime buildup.
6. Check the calendar
Depending on what time of year you bring your house to market, pay attention to any details.
That means tackling seasonal tasks such as clearing away lawn mowers in the fall and storing shovels in the spring.

Staying on top of these regular tasks will make it easier to sell your home with fewer headaches. Plus, it'll preserve the value of your property, and potentially, the thickness of your wallet, too.
El Paso TX and Las Cruces NM Homes for Sale
Luis F Navarro and Ana Maria Navarro Team, Real Estate agents in Exit West Realty El Paso TX. Luis specializes in commercial and residencial properties in El Paso TX and Ana Maria Navarro with license also in New Mexico specializing in Las Cruces, Anthony, Santa Teresa, Sunland Park. Whether you are searching for your personal residence, an income or commercial property, or you are introducing your home to the marketplace; our team can help make your real estate dream a reality. We are bilingual and can help you find the property of your needs either in English or Spanish. If you have any questions regarding El Paso TX, Anthony, Santa Teresa, Las Crues,Vado NM Homes for Sale call us today. Luis F Navarro (915) 731-4545 and Ana Maria Navarro (915) 820-8484
Click here to visit to search homes in El Paso, Tx.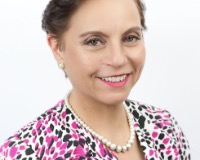 I was born in Cd. Guerrero, Chih. Mexico. Where I finished my elementary studies then I went to Chihuahua, Mexico to study High School, then I obtained my bachelor degree in Psychology. I worked in C....